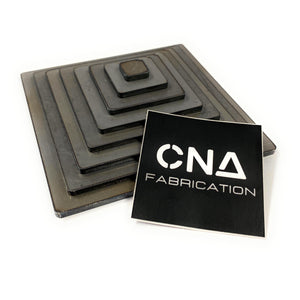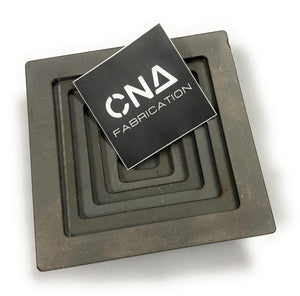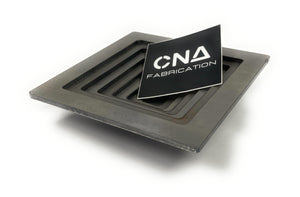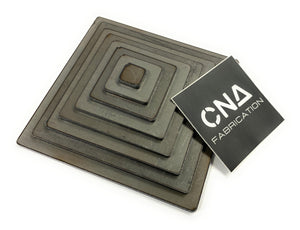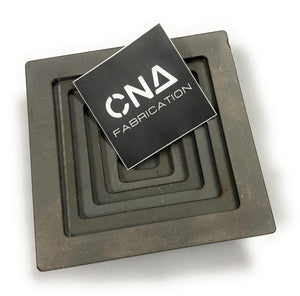 Welding Kit - Lap Joint Trainer - Stacking Squares - 4 Inch Base - 11 Gauge (1/8") Mild Steel
Get Straight to the Good Stuff... Welding

Save Time Sourcing, Cutting and Preparing Practice Materials

The Largest Square is 4" Wide. This Kit Packs Nearly 100 Inches of Lap Joint Welding!

This Inexpensive Kit Welds Inside and Outside to Maximize Your Welding Practice per Dollar

Laser Cut in the USA with USA Steel... Because it Matters
Introducing a brand new type of welding kit: CNA Fabrication lap joint trainers! This pyramid shaped kit packs a ton of welding into a single product. Plus it welds inside and out to give you a variety of lap joint practice.

These kits are your absolute best bang for your buck! Plus you save tons of time cutting and prepping your own practice materials, and if all of that wasn't enough, you get a cool project to show off to your buddies or use as a resume at your next welding/fabrication job interview. Or simply throw it on your desk as a show piece.

This kit will be surprisingly difficult as heat control will be very important. Speaking of difficult, that little 1/2 inch piece on top is affectionately called, "The Bonus Round." You can choose to omit this piece, since welding it will require extreme caution. It's all part of our mission to provide you with great weld training at a low cost.