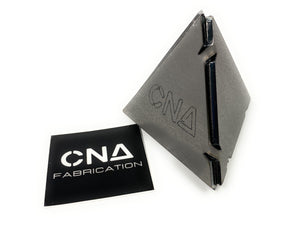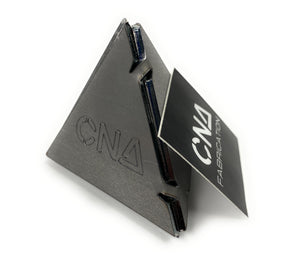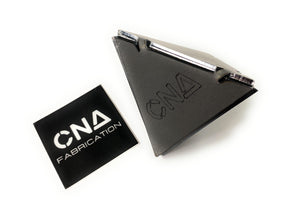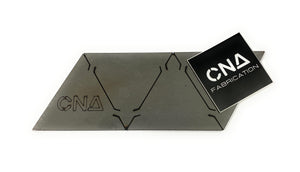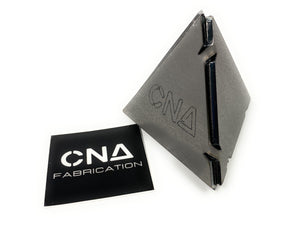 Welding Kit - Folding Tetrahedron (Triangle Pyramid) - 3 Inch Sides - 11 Gauge (1/8") Thick Mild Steel
Get Straight to the Good Stuff... Welding

Save Time Sourcing, Cutting and Preparing Practice Materials

Bend-it-Yourself Kit Eliminates the Need For Clamps and Magnets

Contains One Flat Plate that Bends into a Tetrahedron (Triangle Base Pyramid)

Laser Cut in the USA with USA Steel... Because it Matters
Introducing a brand new type of welding kit: fixtureless, fold-it-yourself and completely free from cumbersome clamps and magnets. Just bend the flaps into place and weld. We are proud to bring you a whole new way to get straight to the good stuff... Welding!

We find using a bench vise and adjustable wrench works very well for precisely bending the kit into its triangular tetrahedron shape. We love that this kit has joints halfway between an open corner joint and an edge joint. After all, these kits are designed to increase your experience with a variety of welding joints and positions.

This kit has a little trick up its sleeve; welding the kerf or bend line gaps together will be very difficult with a wire feed welder. It's a perfect opportunity to break out the gas or TIG torch, or get really creative. You can also leave the bend lines unwelded, because they look pretty cool if you ask us!