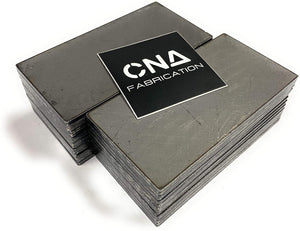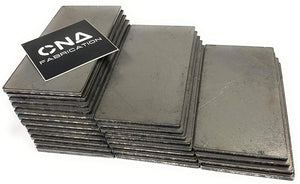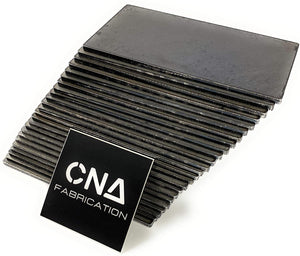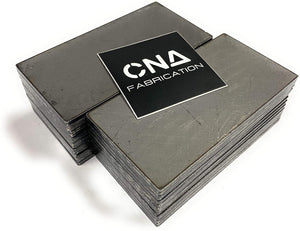 Welding Coupons - 11ga Mild Steel - 2 by 4 Inch (2"X4") - 24 Pack
Vendors and Bulk Buyers Welcome! Click "Contact us"
Premium Laser Cut Welding Coupons
Dimensions: 2 Inch by 4 Inch by 11 Gauge
Material: P&O Hot Rolled Steel
Package Contains 24 Coupons
Made in USA with USA Steel
Save money when you buy more!
Sometimes you just need a test weld or a little practice. Having quick access to sacrificial practice material is extremely valuable at home, in the shop and even in a professional setting.

Whether you're testing your settings for a specific joint, or just running drills, these premium welding coupons are here to help. Stick a pack in a drawer somewhere and bust em out at a moment's notice.
These no B.S. coupons are made with American steel and laser cut for a crisp clean edge. The corners have a very small radius to help prevent packaging damage and shop accidents.