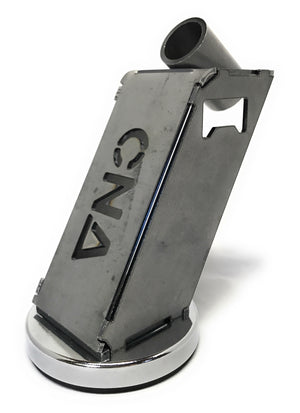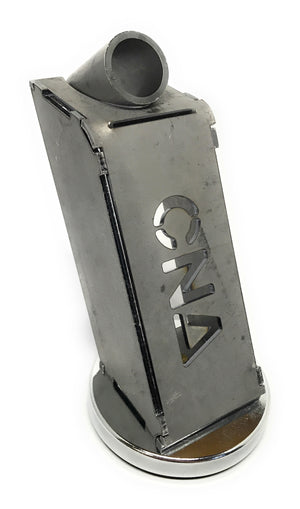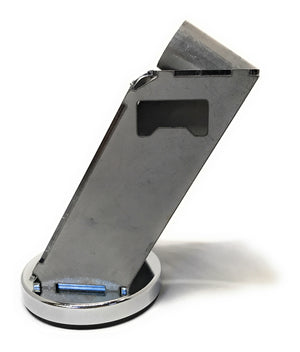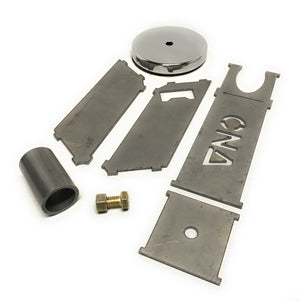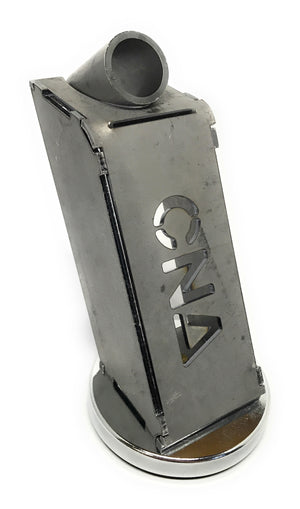 MIG Gun Holder Kit - DIY
Vendors and Bulk Buyers Welcome! Click "Contact us"
Stop the Flop! Get Your Torch a Solid Place to Rest.
Weld it Yourself, then Enjoy Using it in the Shop.
Combines our Popular Welding Kit Style with a Useful Shop Tool.
Comes with a Nasty 120lb Pull Disk Magnet and Mounting Hardware.
DIY Means it's Fun to Make, and Saves you Money.
If you've spent much time behind a wire feed torch, you've undoubtedly witnessed your expensive MIG gun fly off the table with unreasonable speed at least once. Stop the flop with our CNA Fabrication torch holder. This weld-it-yourself kit is great welding practice, and a lot of fun. Once built, it becomes one of the handiest tools in your shop. Comes with a stupid strong 120lb disk magnet that will keep that snake of a torch in place between beads. Can't use the magnet on your bench? Use the supplied mounting hardware to bolt this fine piece of equipment to any surface. Made in the USA.