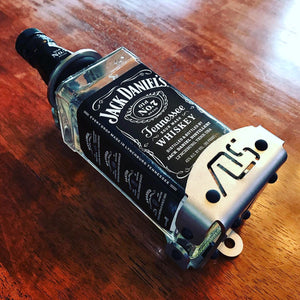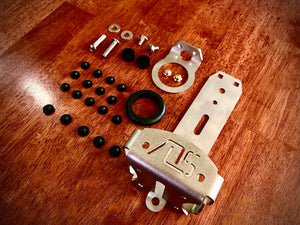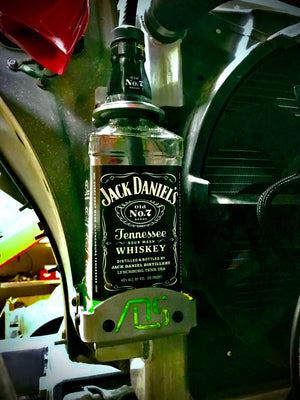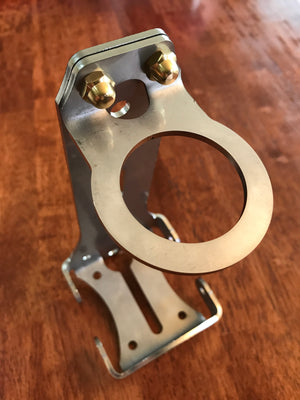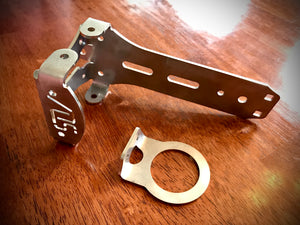 JD Coolant Catch
Vendors and Bulk Buyers Welcome! Click "Contact us"
Recycle your Empty Fifth of America's Favorite Whiskey into a Coolant Catch
Mount it Anywhere with Universal Mounting Holes and Slots
Add that Unique Touch to your Project Car or Truck
Beefy 1/8" Steel Construction Stands up to Abuse
Zinc Plated Steel with Corrosion Resistant Hardware
Laser Cut and Bent in the USA with USA Steel 
Does NOT come with bottle
The perfect touch for that vehicle you love! Don't use an ugly plastic coolant catch, and don't zip tie, tape or bailing wire an otherwise classy bottle to your rig. Bolt this iconic whiskey bottle holder to your car, truck, rock crawler or off-roader and drop jaws when you pop the hood, if you even have one.
This bottle holder is not DOT certified. Please make sure you aren't violating any open container laws in your local area when using this product. The implied presence of non-tempered glass on your vehicle can create hazards. Please follow the bottle preparations outlined in the included documents.
Pre-Install Notes... Click Here
Installation Instructions... Click Here