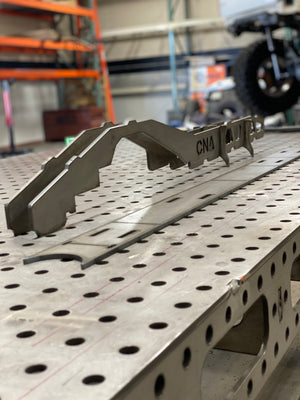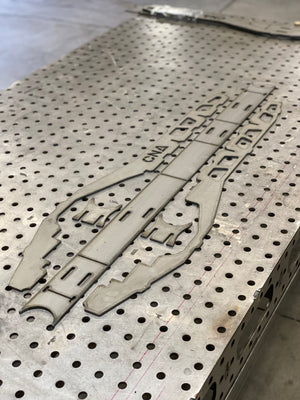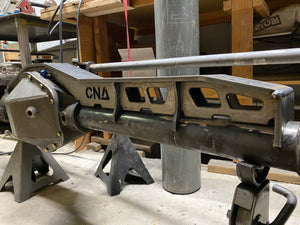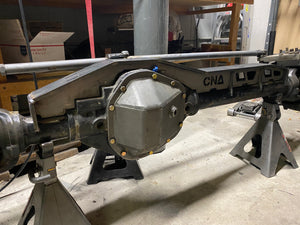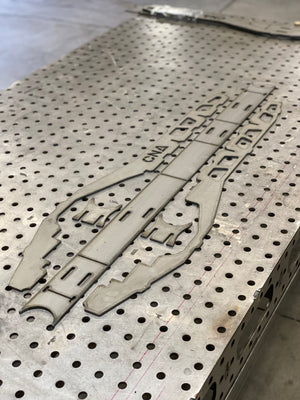 GM Kingpin Dana 60 Low Profile Truss
Bend it yourself GM Kingpin Dana 60 Truss

- CNC Plasma Cut in USA
- Made from 1/4" thick mild steel (3/8" thick top plate available upon request)
- DIY top plate can be easily bent into shape at home
- Includes two interlocking braces for added strength and rigidity
- Covers the entire length of the axle and fits tightly around the diff housing
- Low profile design gives plenty of clearance for engine crossmembers 
Introducing our new GM Kingpin Dana 60 Truss!
This kit is designed with the DIYer in mind with the bend-it-yourself top plate. The truss top has been kerf cut at all the bend lines to take the guesswork out of it. Simply clamp it to your workbench and bend the piece into shape. Once bent, the relief cuts can be welded up into its permanent shape.  The front and back pieces key into the top plate giving a good guide of where and how much to bend the top plate. Kit includes 2 braces for the long side of the axle tube that add to the overall strength and rigidity.
NOTE: Trusses are made to order, give us a call or send us an email to place an order. Once submitted, please allow up to 2 weeks lead time for fabrication. 

The top plate in some of the pictures shown below are made out of the optional 3/8" thick mild steel.