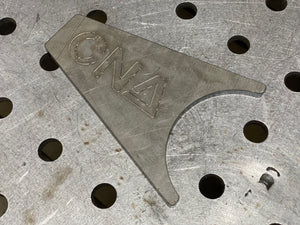 Dana 60 Shim Driver
Are you installing an Air Locker into a Dana 60? Or are you installing a Dana 60 Carrier with outside shims? Get yourself one of our Dana 60 Shim Drivers! This super handy tool will make installing those shims a breeze. 
We've spent too much time messing around with those small shims that want to bend when you install them. No more... simply sandwich the thin shim in between the thicker shims and drive them in with this tool. You'll be asking yourself why you never had one before!
Works with 3.8125" diameter shims and smaller.
Offered with Free Shipping!